Welcome
Thank you for your interest in the US-93, 300 South Project. The purpose of this online meeting is to provide information on the final design plans to add two lanes in each direction on US-93 between 200 South and 400 South.
How to Navigate:
Click on the arrows on the bottom left and right side of your screen
Use the navigation menu at the left of the screen to revisit any part of the meeting
---
How to Participate:
Click through the slides to learn more about the project
Comments

Provide your comments at any time by clicking the " COMMENT" button at the top right of the screen.
You can close the form to continue through the slides. Please make sure to hit the "Submit" button to confirm that your comment is sent to the project team.

The entire session should take less than 15 minutes to complete.
Project Background
The 300 South Road project is the fourth and final roadway segment of overall corridor improvements approved by the Federal Highway Administration (FHWA) in 2007 as part of the US-93, I-84 to SH-25, Jerome County Environmental Assessment.
Click image to enlarge
Final Design Details
The project will expand the existing two-lane highway to four lanes with a center median and turn bays.
Click the images to enlarge
---
South End of the Project
1
---
North of Intersection with 340 South
2
---
At Intersections with 320 South and Railway Street
3
---
South of Intersection with 300 South
4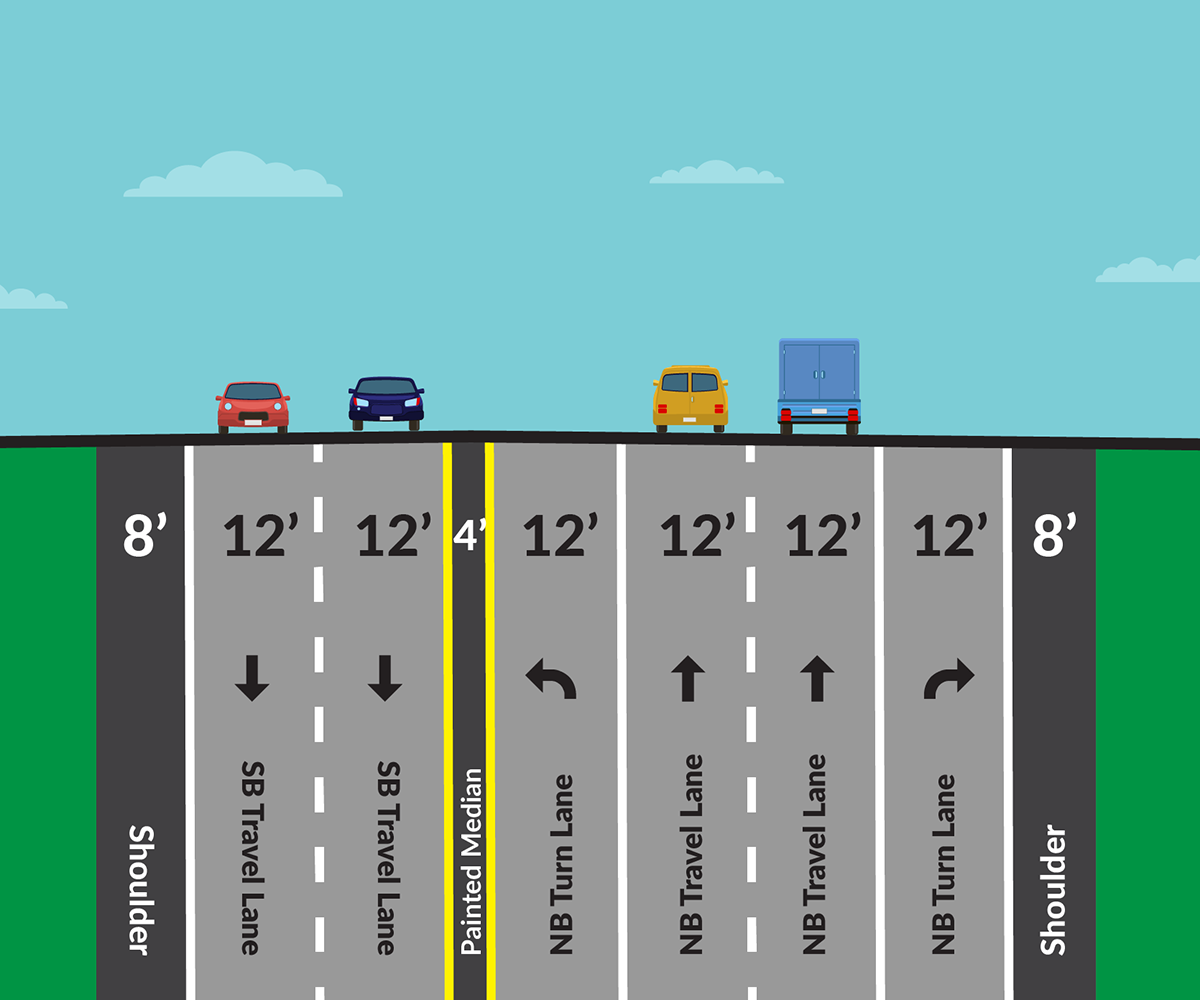 ---
North of Intersection with 300 South
5
---
North End of the Project
6
Eastern Idaho Railroad Crossing
The project will also adjust the grade of the Eastern Idaho Railroad (EIRR) crossing to improve motorists' ability to see trains coming. Overhead signals will be installed to improve safety.
Click image to enlarge
Stay Involved
Thank you for taking the time to review the information about the Lake Hazel Road, Cloverdale to Five Mile Project. For more information, visit the project webpage.
ACHD will use public input to develop and refine the design of this project and will continue to work closely with stakeholders. This summer, ACHD will have another opportunity for public feedback.
Comments
Use the comment button at the top right of this meeting to view the comment form where you can submit comments or via mail or email to:
---
Idaho Transportation Department, District 4
C/O Jessica Williams
216 South Date Street
Shoshone, ID 83352
Jessica.Williams@itd.idaho.gov
Email Jessica
---
While your comments are always welcome, they can be best utilized if received by June 4, 2021.
Comment