Welcome
Welcome to the first MACOG Regional Freight Mobility Plan Steering Committee Meeting!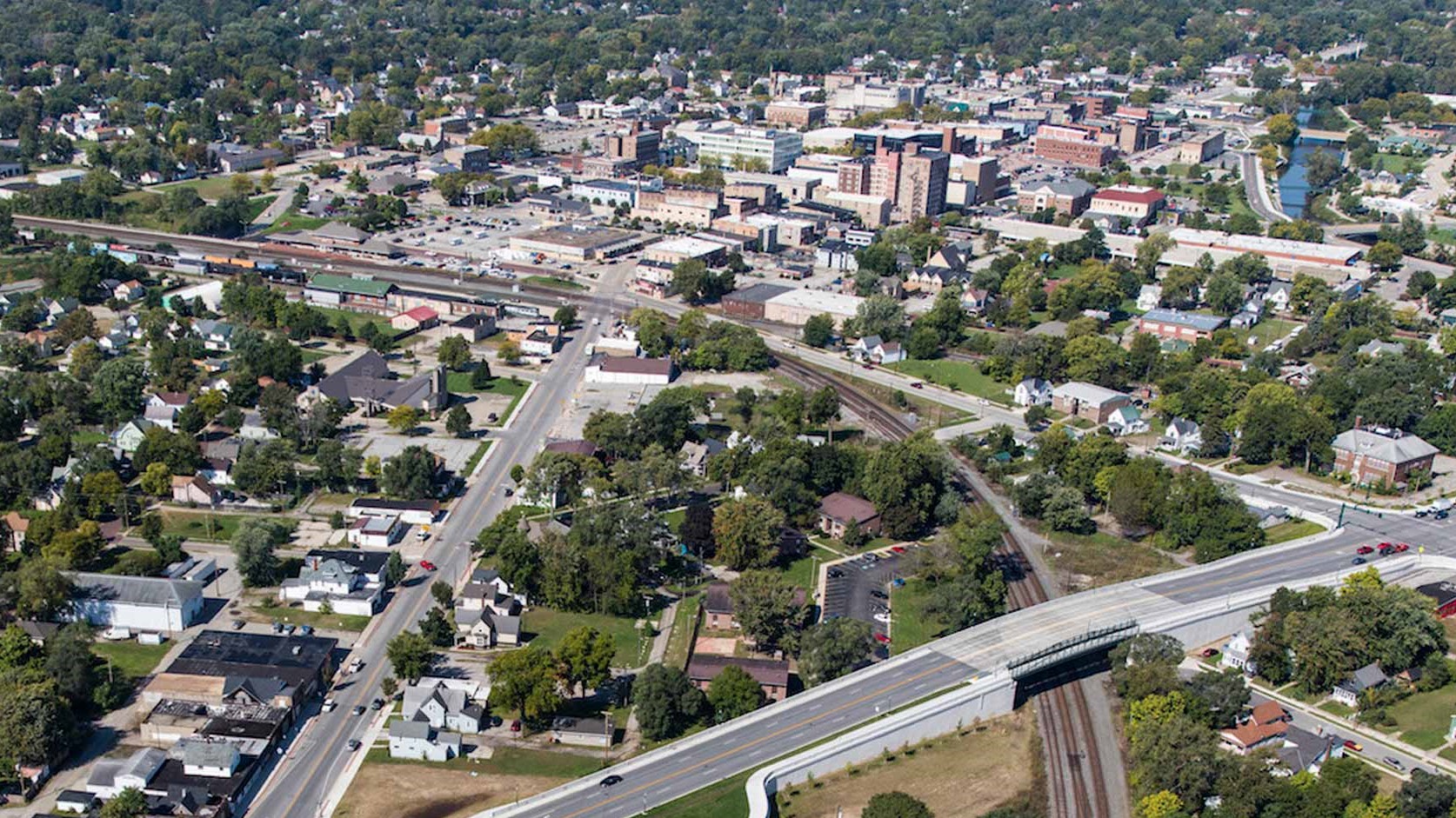 About this Online Meeting
The entire session should take no more than 15 minutes to complete. Continue clicking through to learn more about the project and the proposed improvements. Use the navigation bar on the left side of the screen by clicking on the text to advance to the next slide or use the arrows along the bottom of the screen to go back and forth between slides.
How to Participate:
Submit a comment at any point by clicking the comment button at the top right of your screen. You may close the form to continue through the slides. Once finished, please make sure to hit "Submit" to confirm that your comment is sent to the project team.
Introductions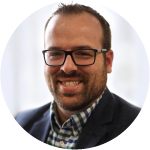 James Turnwald
MACOG Executive Director
Caitlin Stevens
MACOG Principal Transportation Planner
Dan Haake
HDR Project Manager
Keith Bucklew
HDR Engagement Lead
Steering Committee
Thank you for joining us today and for your interest in being part of our Steering Committee! Each of you were identified as key freight stakeholders in our region, and we value your input in this important planning process. The committee will guide the plan's development. Over the course of the next year, this committee will meet to share information, review intermediate deliverables, and provide feedback on plan development.
Meeting 1:
Review work plan, past work, and identify trends and needs
Meeting 2:
Freight Profile
Meeting 3:
Needs Assessment and Project Prioritization
MACOG Overview
The Michiana Area Council of Governments (MACOG) is a voluntary organization of local governments that studies and attempts to resolve, for the benefit of each member and the region, areas of interlocal issues, which includes but is not limited to transportation, transit, economic development, environment, and other issues that impact the region.
Freight Issues
Below are some of the unique characteristics of the Michiana Area.
Blocked RR Crossings

Downtown Truck Issues

Mega-Warehouse Impacts

Workforce Mobility

Local Manufacturing
Heavy Duty Highways – Michigan Weight Limits

3rd Largest Amish Community

Indiana Toll Road

Canadian National (Potential Merger)

MedTech/Air Cargo
Plan Overview
The Regional Freight Mobility Plan will be multi-modal and focus on identifying ways to enhance freight mobility through strategic transportation investments. The plan will create a series of prioritized projects, programs and policies that respond to the unique opportunities and challenges in the Michiana region. The plan will not only be designed to be integrated into ongoing MACOG transportation planning and community development efforts but, will be equally focused on how to support job growth, economic development, and improved quality-of-life for the region's residents.
Schedule
2021
May
Jun
Jul
Aug
Sep
Oct
Nov
Dec
2022
Jan
Feb
Mar
Apr
May
May
Jun
Jul
Aug
Sep
Oct
Task 2: Literature Review
Task 3: Goals and Performance Measures
Task 5: Stakeholder Engagement
Task 7: Priorities for Improvement
Input Opportunity 1
Now that you've learned a little about the steering committee, the Regional Freight Mobility Plan, we want to hear from you!
Leveraging Past Work
Before beginning work on the Regional Freight Mobility Plan, it was important to understand and capture key takeaways from relevant studies, plans and work already done by MACOG and its partners.
Michiana on the Move: Transportation Plan 2045
Comprehensive Economic Development Strategy (CEDS)
2004 MACOG Freight Transportation Study
2007 Regional Truck Route Inventory
INDOT Freight Plan
INDOT Rail Plan
Conexus Indiana
County Economic Development Plans
Airport Master Plan
Goals & Objectives
Goals, Objectives, and Performance Measures

Safety
Reduce crashes involving commercial vehicles

Potential Measure: Crash and/or fatality rate

Pavement and Bridge Condition
Maintain a state of good repair on the freight network

Potential Measure: Percent of freight network in good condition
System Performance
Improve truck travel time reliability on the freight network

Potential Measure: Truck Travel Time Reliability
CMAQ – Delay, Emissions
Reduce delay on the freight network

Potential Measure: Truck delay (potentially monetized)

Economic Vitality
TBD Resiliency Objective – Ongoing MACOG Resiliency Plan

Active Transportation
Improve job access to freight-dependent industries

Potential Measure: Freight dependent jobs served by transit

Equity
Reduce the disproportionate impacts of freight on Environmental Justice (EJ) communities

Potential Measure: Percent of truck volumes in EJ areas

Quality of Life
Reduce freight's impact on civic infrastructure

Potential Measure: Percent of truck volumes near parks, schools and other public destinations
Input Opportunity 2
Comment Map
You're invited to share your comments through the interactive map embedded below. To make a comment in a specific location, select a point on the map to drop a pin and enter your feedback. We appreciate your input.
Feedback
Not sure what to say? Here's what we want to know from the community.
What are your thoughts on our initial findings?
What transportation issues are in the region?
How well is the transportation system operating today?
What are the biggest challenges facing Michiana?
What has changed and how have things changed over the past decade?
What transportation trends do you see happening in the next 5‐10 years?
Next Steps and Contact Information
Next Steps
Short Term:
Freight Profile Development
Stakeholder Outreach
Long Term:
Needs Assessment
Prioritization/Implementation
Contact Information
Caitlin Stevens
Principal Transportation Planner
574.287.1829 ext. 501
cstevens@macog.com
www.macog.com
Comment