<
>
Montbello Safer Streets Online Meeting
MENU
Welcome
MONTBELLO SAFER STREETS | VIRTUAL OPEN HOUSE #2


Andrews Dr, Uvalda St, E 51st/Gateway Ave & Crown Blvd
Welcome to the 2nd virtual open house for the Montbello Safer Streets project! In the first virtual open house, you were presented with design alternatives that addressed speed and crash issues, bike routes and safety improvements on Andrews Dr, Uvalda St, E 51st/Gateway Ave and Crown Blvd. To review materials related to the previous virutal open house, click on the links below:
How to navigate this virtual open house
Click on the arrows on the right side of your screen.
Use the navigation bar at the left of your screen to revisit any part of the meeting.
After you complete the online meeting, we invite you to take our survey so we can learn more about your experience with Montbello's roadways.
Project Overview
Click on the image to enlarge.
This project includes four roadways in Montbello, as shown in the map. The primary objective of this project is improved safety for all roadway users, including pedestrians, bicyclists, and drivers with special attention to the needs of the elderly, children, and disabled individuals.
Three of the roadways are of similar layout and size:
1

Andrews Dr

2

E 51st Ave/Gateway Ave

3

Uvalda St
Therefore...
4

Crown Blvd has different design considerations. Proposed designs for this street are discussed later in the meeting.
How We Got Here
In 2019, the Far Northeast Area Plan was adopted after an 18 month community conversation. This planning process identified major safety and mobility concerns on roadways in Montbello. The Plan also highlighted specific roadways where the community wants bicycle and pedestrian focused facilities to be prioritized. The current project focuses on several of these roadways to address safety needs for all users.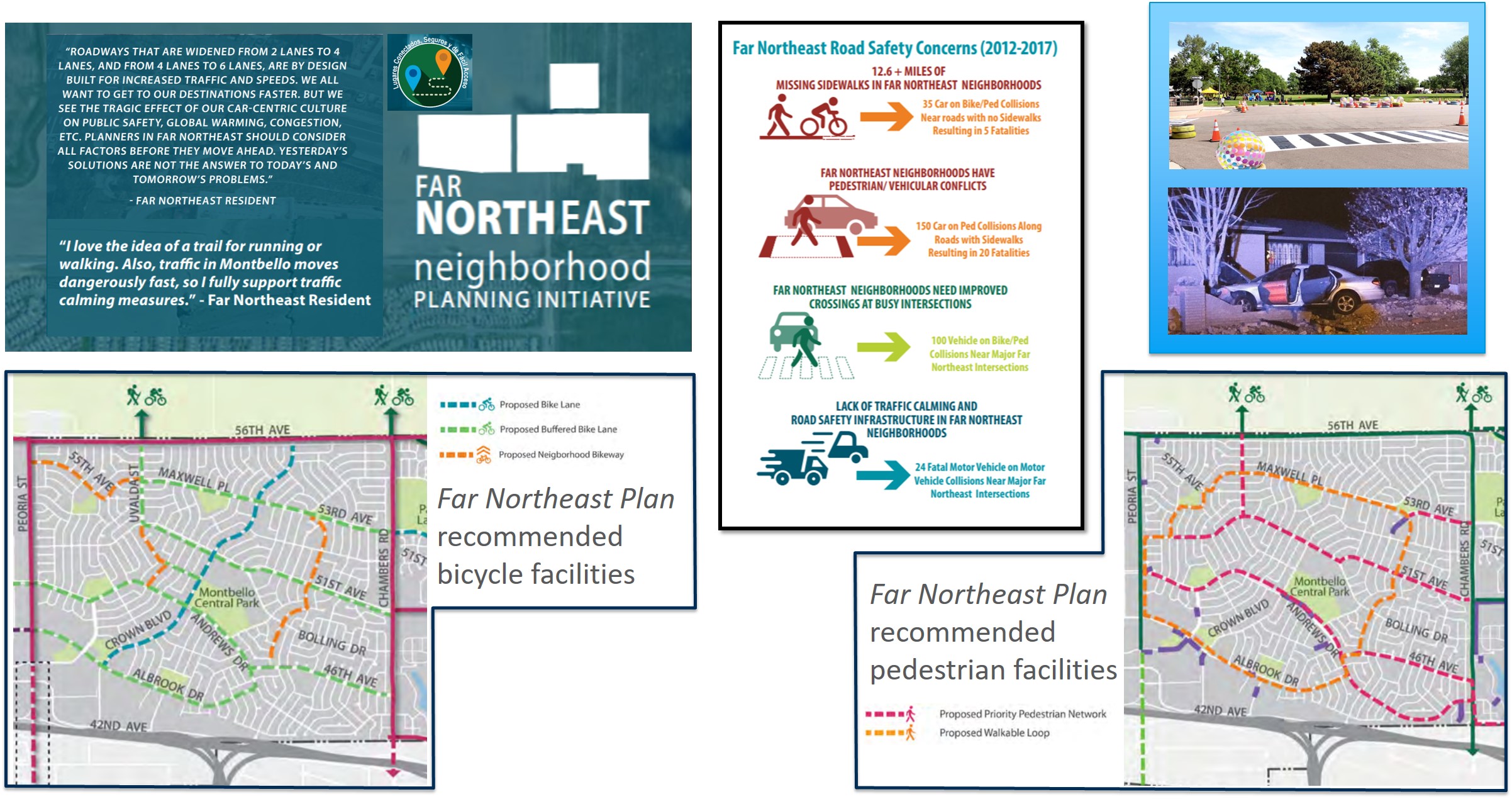 Safety Issues
For this effort, the project team collected traffic volumes—annual average daily traffic (AADT)—and historic crash patterns, which helped inform design. For example, vehicle volumes on E 51st Ave is about twice that of Andrews Dr., indicating that Andrews Dr. may more easily accommodate more space allocated specifically for biking and walking.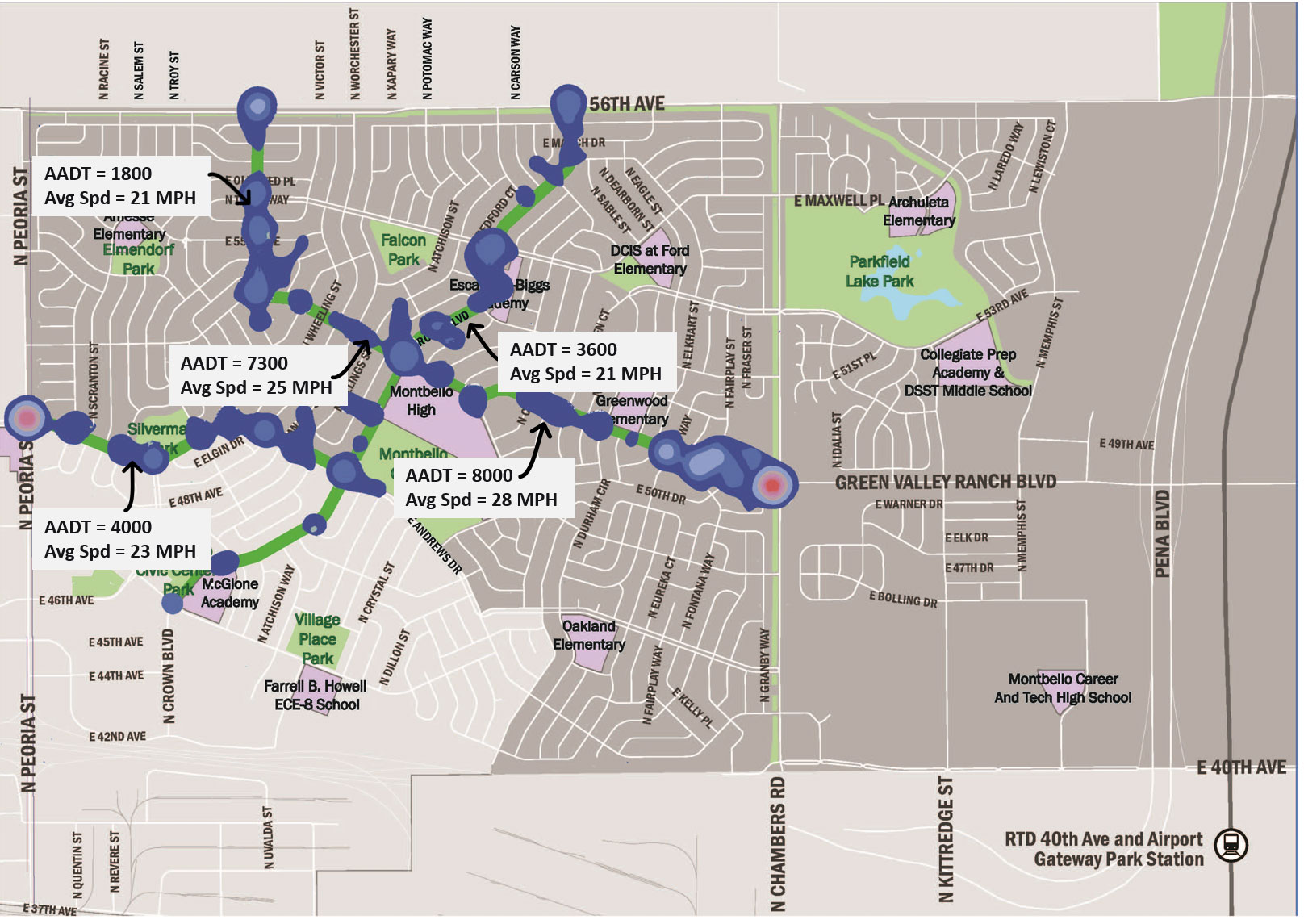 Click on the image to enlarge.

Legend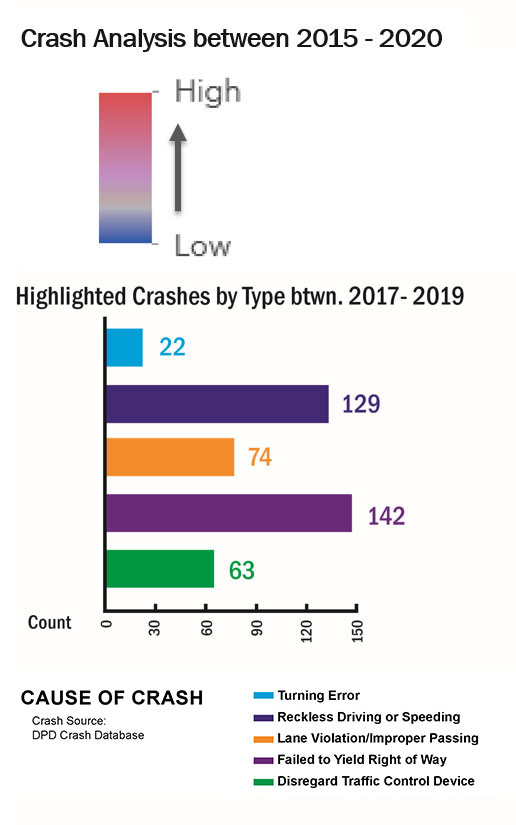 What does this crash data tell us?
Solutions for Safer Streets
The project team considered these proven solutions for reducing speeding and making streets safer for walking and biking.
Make the street easy to use.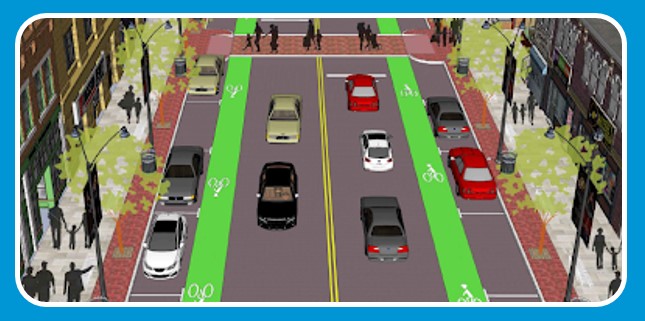 Reduce the complexity of the roadway and intersections in the eyes of all travelers. A safer city street will trade the long, indirect crosswalks and confusing right-of-way at intersections for shorter crossings and create clear spaces designated for moving vehicles, parked vehicles, bike riders, and pedestrians.
Slow speeds.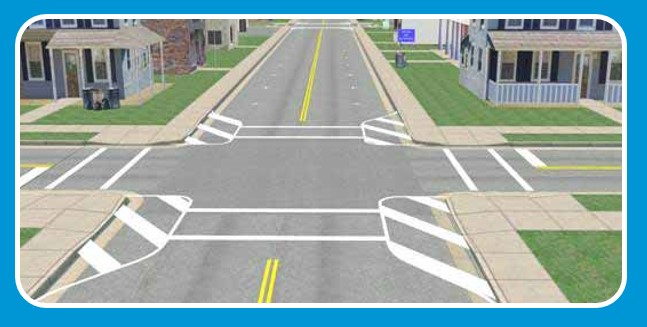 Slowing traffic saves lives. Slower speeds are encouraged by fewer number of lanes, narrower lanes, signage and enforcement.
Quality over quantity.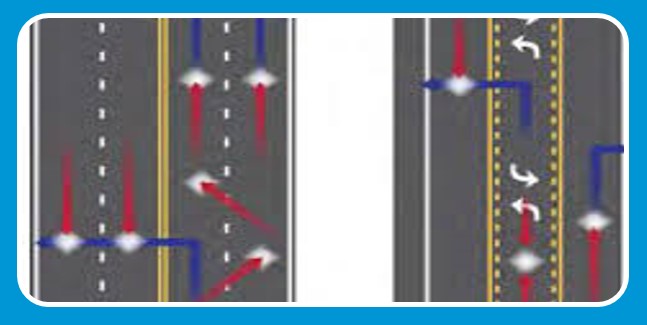 Historically, engineers have given cars as much space as possible. Since then, we have learned that more lanes can lead to more safety issues and can cause more congestion rather than less. A jumble of un-designated lanes can cause driver confusion, crashes and congestion. Removing lanes to can actually improve traffic flow.
Utilize roadway network.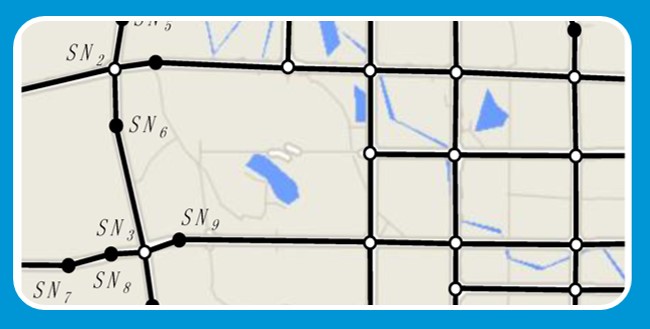 Expanding the area of traffic analysis of the broader street network can make it clear what design and size is appropriate on an individual street for safety and traffic flow. Work being completed on streets around Montbello, such as I-70, 56th Ave, and Pena Blvd, is expected to divert non local traffic from Montbello's local streets in the next few years.
Existing Conditions
Confusing, wide intersections
Double Threat
(two car lanes at pedestrian crossings)
Moderate traffic volumes
Speeding vehicles
Unmarked parking lane
Wide lanes
What we Heard
In previous meetings, you were asked to consider issues and design options for the three canal streets (51st Ave, Andrews Dr, Uvalda St). Click on the boxes below to learn about What we heard and how we addressed it.
+

Safety issues and speeding on all the canal streets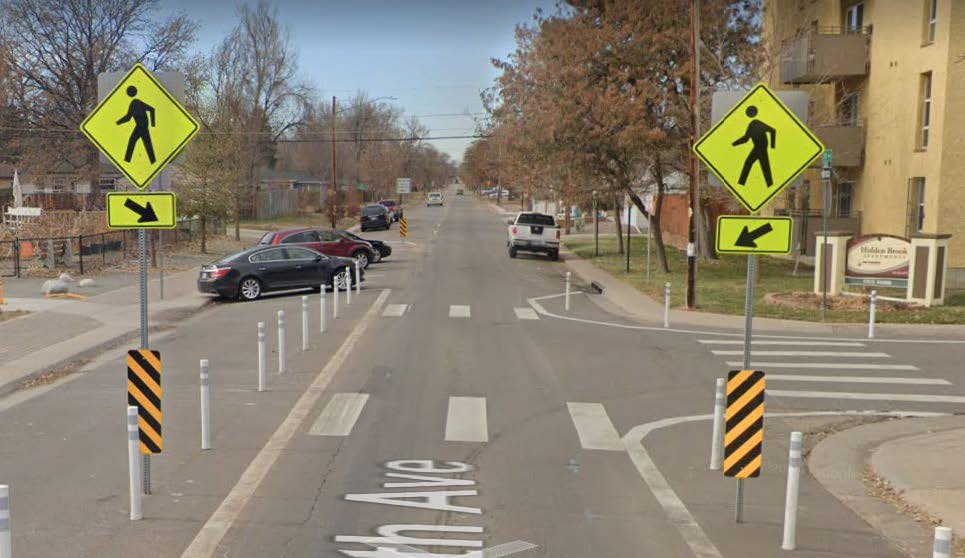 Designs include 'traffic calming' to help encourage more cautious driving such bulb-outs at intersections. There are three main tools that can be employed to address traffic calming and improve multimodal safety, which include engineering, education, and enforcement.
Learn more about traffic calming
+

Inconsistent speed limits on E 51st/ Gateway Ave are confusing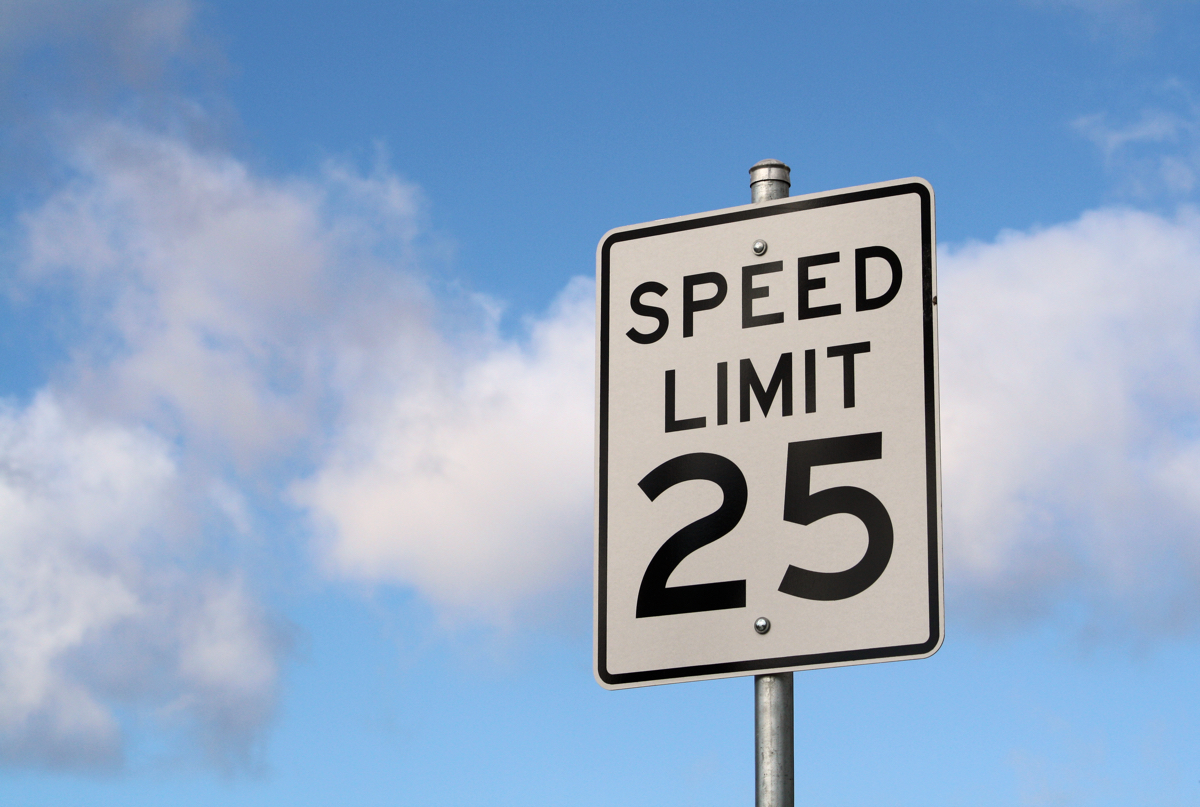 The entire corridor will be clearly signed 25mph except for the 20mph school zone.
+

E 51st/Gateway Ave are primary east-west route; keeping 2 vehicle lanes feels important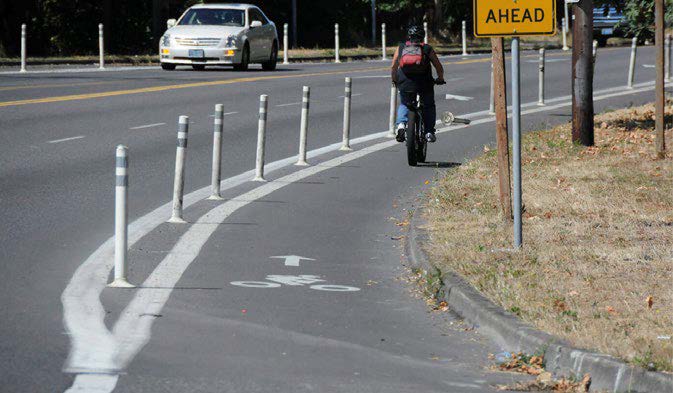 E 51st/Gateway Ave designs retain 2 vehicle lane. Parking will be repurposed to accommodate a high comfort bikeway
+

Andrews Dr. & Uvalda St. have lower vehicle volumes; a better fit for repurposing vehicle lanes to get maximum safety benefits for bicyclists & pedestrians crossings like Silverman Park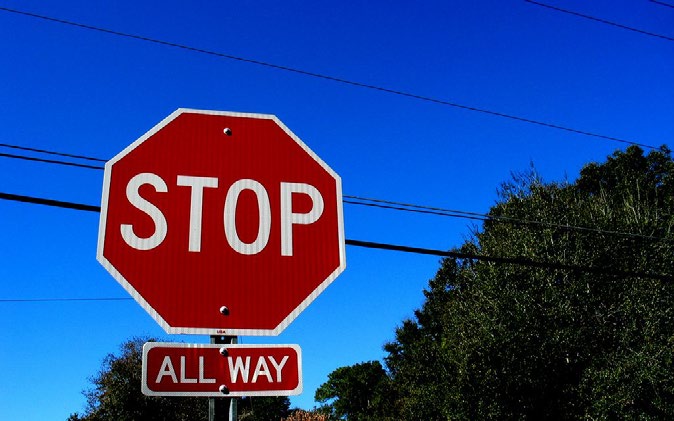 A vehicle travel lane will be re-purposed to reduce vehicle speeds & make crossing the street easier for pedestrians. New all-way stops will be added.
+

Safety issues, especially for students crossing the streets, with the many schools along Crown Blvd.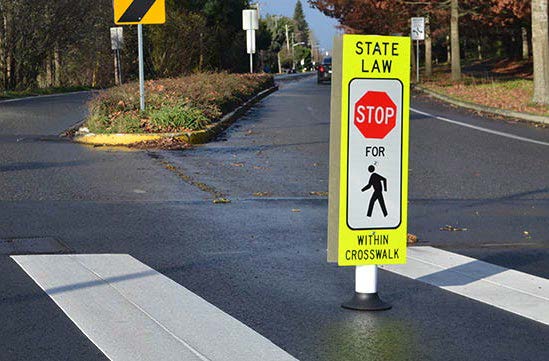 Designs include an in-street pedestrian crossing warning sign adjacent Escalante Biggs Academy.
+

Preserve on-street parking and driveway access along the corridor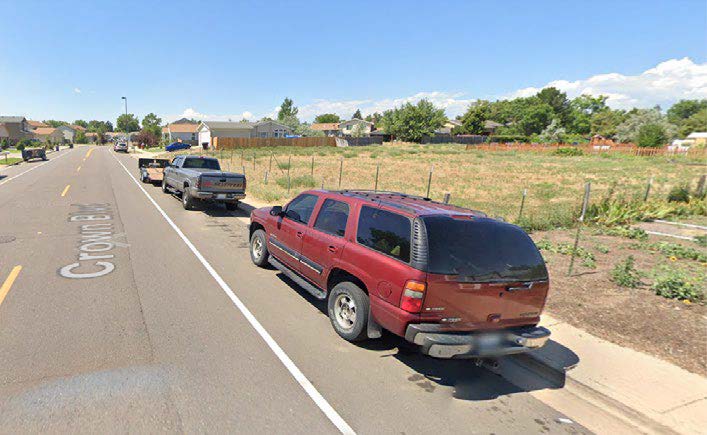 Preserves most on street parking. On-street parking is removed on two very low used blocks to create a comfort buffer for the bike lane.
+

Bicycling on Crown Blvd feels unsafe with the traffic and parked cars along the road.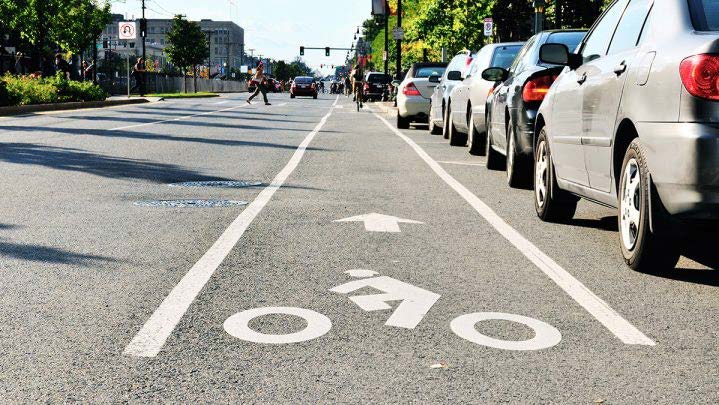 Designs create a bicycle lane--a dedicated space for bicyclist separate from vehicles and the parking lane.
Preferred Design for E 51st/Gateway Ave.
From Uvalda St. to Chambers Rd.
2 vehicle lanes + protected bike lane
Click on the image to enlarge. Click on the image to enlarge.
Preferred Design for Andrews Dr. & Uvalda St.
Andrews Dr. from Peoria St. to Crown Blvd. | Uvalda St. from 56th Ave. to 51st Ave.
1 vehicle lane + Buffer/parking lane + protected bike lane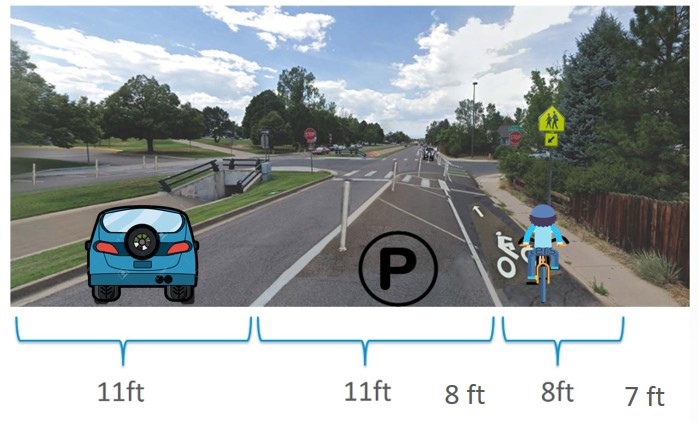 Click on the image to enlarge.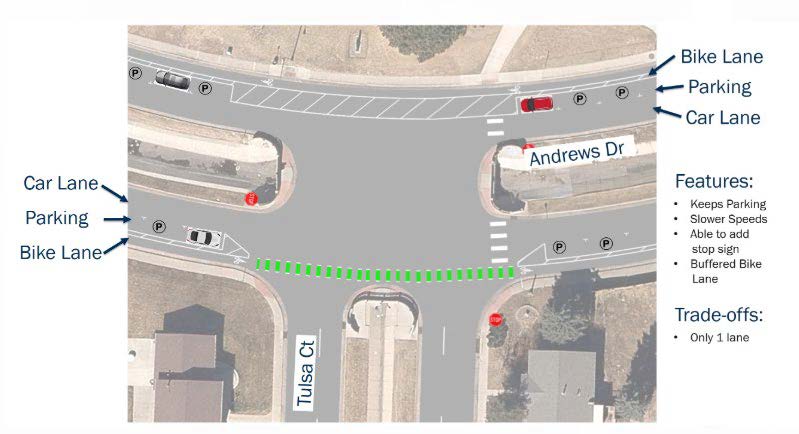 Click on the image to enlarge.
Preferred Design for Crown Blvd.
Albrook Dr. to 56th Ave.
Conventional Bike lane + 3 blocks buffered bike lane w/1 side parking lane
Click on the image to enlarge.
Conventional Bike Lane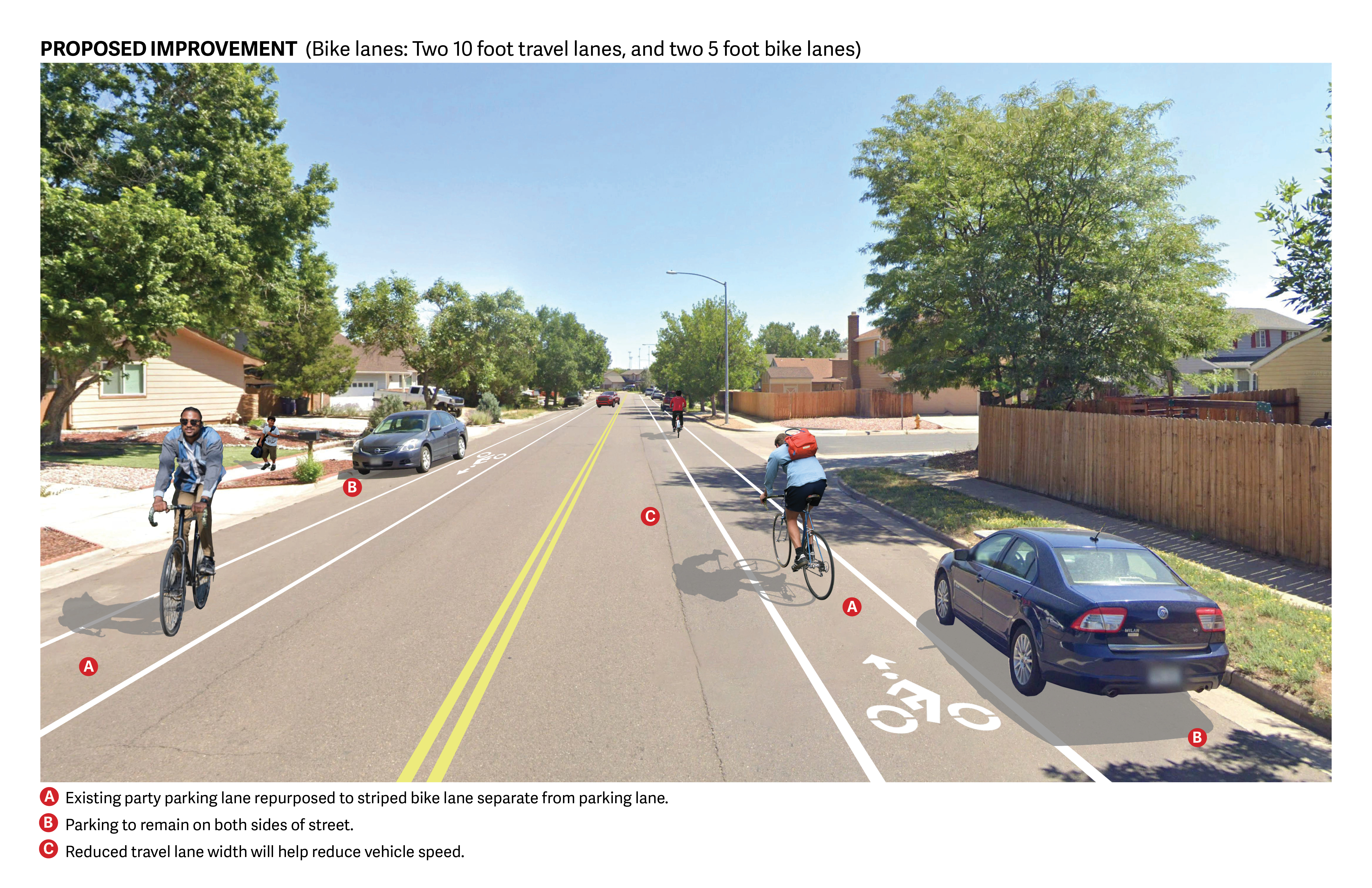 Buffered Bike Lane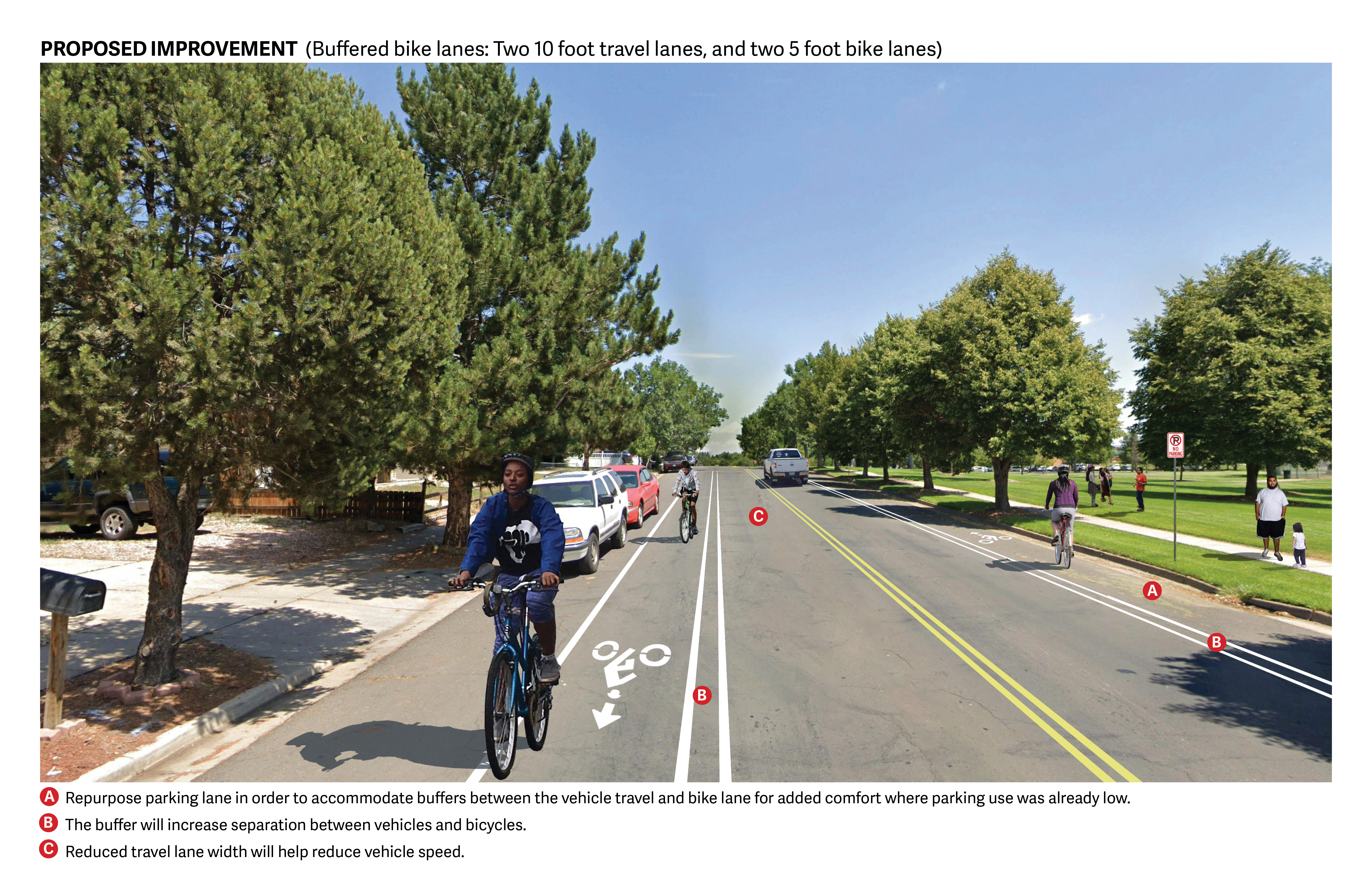 Click on the images to enlarge.
Primary Designs Summary
Click on the image to enlarge.
Pedestrian Oriented Improvements
4-way Stop Sign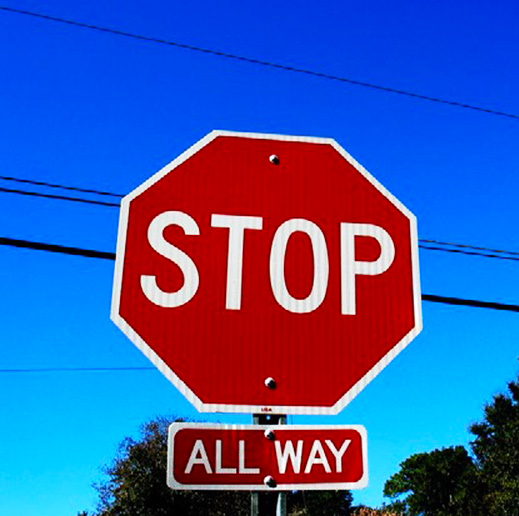 Paint & Bollard Bulb-outs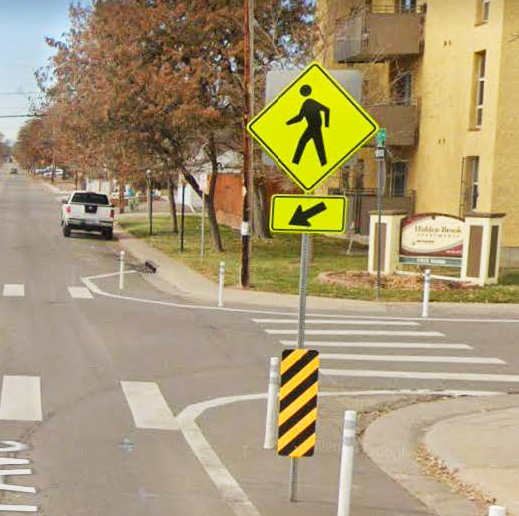 Andrews Dr. & Tulsa Ct.
Andrews Dr. & Crown Blvd.
In-street Pedestrian Crossing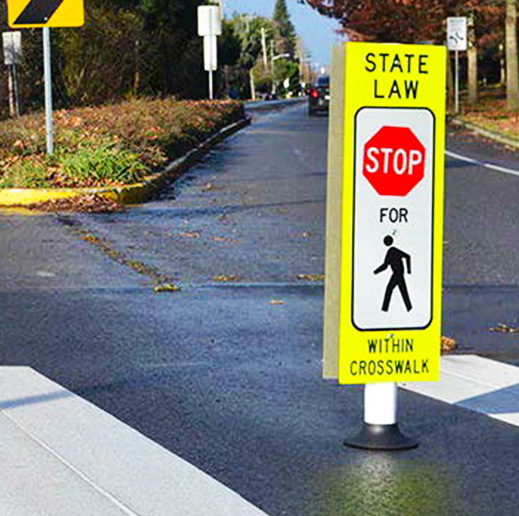 Crown Blvd. & 54th Ave.
New Crosswalks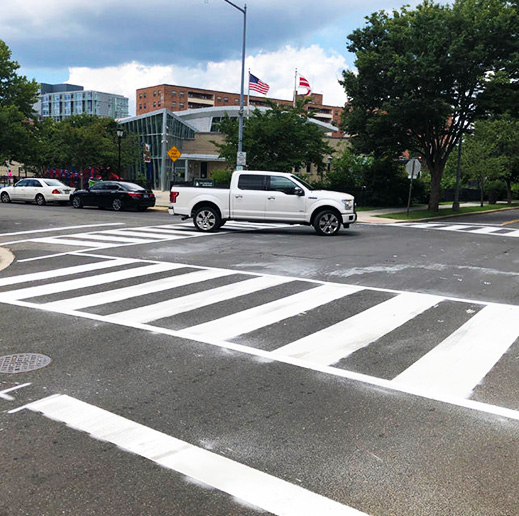 Andrews Dr. & Tulsa Ct.
51st Ave. & Bolling Dr.
Gateway Ave. & Fontana Ct.
Consistent Speed Limit Signage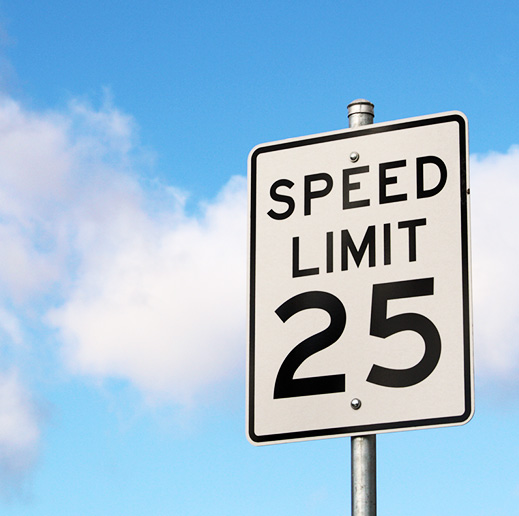 Next Steps
ver en espanol
Click on the image above to enlarge.
Thank you for Participating!
You've reached the end of this meeting! Thanks for participating!
menu button