PHASE 3D
Phase 3D of the US 95 Northwest Corridor Improvements Project is the final phase of the Centennial Bowl. This phase provides local connections, completes the system-to-system interchange at US 95 and CC 215, expands CC 215, improves local roadways, and constructs facilities for non-motorized transportation. Additionally, Phase 3D implements landscape and aesthetic features to enhance the traveling public's experience.
Temporary Lane Reductions on 215 Beltway near US 95 interchange in Las Vegas Begin May 2
The Nevada Department of Transportation will reduce the 215 Beltway near the US 95 interchange in Las Vegas to a single lane in each direction beginning as early as May 2, 9 p.m. and will continue through May 22, 5 a.m. for the replacement of a drainage crossing beneath the 215 Beltway. The temporary lane reductions will be in effect 24/7 as part of the $155 million Centennial Bowl project's final phase.
Alternate routes for both directions include:
Eastbound motorists on 215 Beltway:
Exit at Durango Drive and head southbound to Ann Road
Turn left and travel east to access the northbound US 95
Exit at the ramp connecting northbound US 95 to the eastbound 215 Beltway
Westbound traffic on 215 Beltway:
Turn right at the Sky Pointe Drive intersection then left onto Sky Pointe Drive
Access northbound US 95 via the on-ramp at Buffalo Drive
Continue northbound on US 95 and exit at Durango Drive
Travel south on Durango Drive to the 215 Beltway to bypass the construction area
Motorists should use caution while travelling through the work zone, heed construction signage, and take alternate routes. NDOT works with Waze to inform the public about planned highway restrictions, but unscheduled construction changes, closures, and restrictions are possible due to weather or other factors. For the latest state highway conditions, visit nvroads.com or call 511 before driving.
Click map to enlarge
BENEFITS
CC 215 Expansion
Increased Safety
Aesthetics
Improved Travel Time Reliability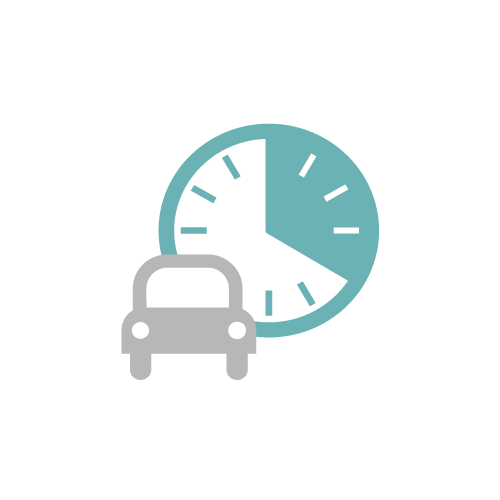 Improved Connectivity
Enhanced Mobility